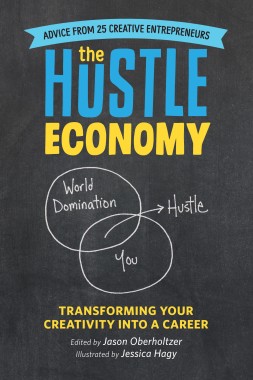 Happy Dance of Publication!
I get to illustrate a lot of really interesting projects (tweet me if you need my pen on your papers @jessicahagy), but this was an extra treat to diagram.
This book has loads of practical, honest, usable advice for all creative workers (which is, you know, practically everyone anymore) by people who I admire who do work I respect.
Seriously. These brilliant folks all wrote essays for the book:
Nick Douglas — comedy writer
Jason Oberholtzer — editor, producer, consultant and blogger at I Love Charts
Ben Grelle (The Frogman) — internet comedian, writer, photographer and graphic artist
Adrian Sanders — cofounder of Beacon
Farah Khalid — film editor
Mike Rugnetta — producer, performer
Emma Koenig — television writer and humorist
Asha Dornfest — founder of Parent Hacks
Kelsey Hanson — founder of Vocal Design
Mónica Guzman — columnist and Nieman Fellow
Thomas Leveritt — director, author and painter
Casey Bowers — writer
Josephine Decker — director, film editor and performance artist
Donna Salgado — dance artist
Alex Pearlman — recovering entrepreneur and digital news girl
Dante Shepherd — professor and web comic
Brad O'Farrell — game maker
Jess Kimball Leslie — trendspotter
Meredith Haggerty — writer, editor, the hero we deserve
Alex Larsen (aka Kid Twist) — battle rapper and game designer
Nancy Zastudil —gallerist, curator and arts writer
Lee LeFever — cofounder and creative director of Common Craft
Jess Wysaski — blogger and humorist
Zach Weinersmith — web comic
You can get a copy anywhere books are sold in the real world, and online through our publisher (the page has links to all your favorite booksellers).
Now back to my not-at-all graceful happy dancing.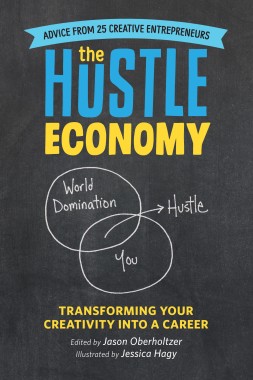 This is what happens when you hang around the internet long enough to know a ton of amazingly talented, interesting and creative people.
Here's all the info and how to preorder.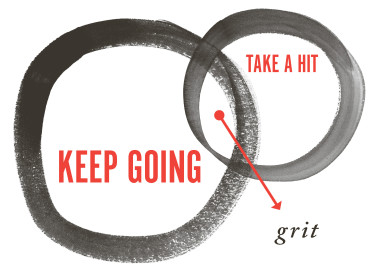 Over at the Shutterstock blog, I wrote about something I'm proud to have made.
The new book is almost out! We're taking pre-orders for hardcover, paperback, and digital formats. Available whoever books are sold: Indiebound, Amazon, Barnes & Noble, and Powell's.
I will be out and about, racking up frequent flyer miles and talking about artful strategy and strategic art. Come hang out, wherever you are.
Tour dates so far (with more to come):
Wednesday, March 11th
Seattle, WA
University Bookstore @ 7:00 p.m.
Saturday, March 14th
Austin, TX
SXSW @ 3:00 p.m. 
Monday, March 23rd
Sun Valley, ID
Dent the Future Authors Book Signing with Iconoclast Books @ 4:00 p.m.
Monday, March 30th
St. Louis, MO
Left Bank Books & Maryville University Women in Leadership Forum @ 7:00 p.m.
Wednesday, April 1st
Boston, MA
Northeastern University Meet the Author Event @ 12:00 p.m.
Thursday, April 2nd
Portland, OR
Powell's Books Hawthorne @ 7:30 p.m.
Tuesday April 14th
Sacramento, CA
Sacramento Public Library (Central Library) @ 6:00 p.m.
Friday, April 17th
Kansas City, MO
Middle of the Map Festival Forum @ 9:00 a.m.
Thursday, April 23rd
Decatur, GA
Georgia Center for the Book @ 7:15 p.m.
Saturday, April 25th
Chicago, IL
Chicago Comic and Entertainment Expo (C2E2) @ 1:45 p.m.
Monday, April 27th
Milwaukee, WI
Boswell Book Company @ 7:00 p.m.
httpv://youtu.be/GXilj1s5BHU
How meta is that? From pixels to a book and then back again. Links to buy it are at the top left corner of my blog (for everyone reading this on other channels).
Also: you'll be able to hear my high-pitched voice this weekend on NPR's Splendid Table, talking about how to be interesting at a dinner party (spoiler alert: there may be mention of feral cats).
Everybody,
I just found out that my book How to be Interesting is an indie-bestseller, and that it's going into a second printing (and that's just a month after it came out)! Thanks for all of your support and energy—this book really was made possible by the Internet (that's you).
And if you haven't grabbed a copy yet, the links are on the left sidebar! Or you can find out out in the wild, via your favorite book-monger.
For example: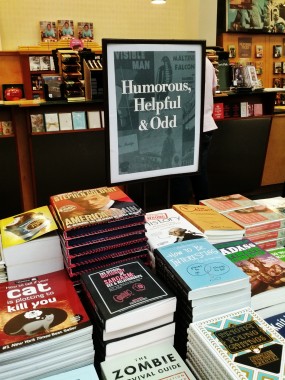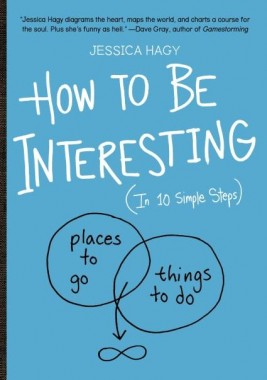 I just picked up a real-live, dead-tree copy of it, and I'm so excited to share it with everyone! Here's the book's site, and all the info on ordering and tours and related stuff. We'll be orchestrating giveaways of books and Kobo ereaders, so be sure to bookmark the site and pass it along (if you're into sharing, like a communist).
I'll be giving the first reading tonight at SXSW, so come visit with me if you're at that event (nerds). More events are posted here, and additional updates are certain, so stay tuned.
I made a book that I'm very proud of, one I hope you'll enjoy reading as much as I enjoyed drawing and writing. Thanks everyone, for making it happen!