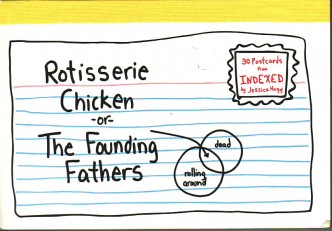 Hi, friends!
This post is to tell you about the launch of the Indexed product line from Chronicle Books.
Above is the cover of the postcard book. It's just what you've always wanted: A pile of analog opportunities to reach out in to your pals in an increasingly digital world AND an excuse to buy delicious stamps! 
You can get yours here. You can get delicious stamps at the post office.
I'll keep you posted (see what I did there?) as new stuff is released.