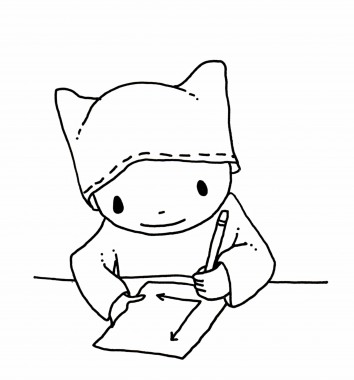 A lot of you lovely folks are my friends on twitter, so you may have seen some of these links floating along in your  stream, but I wanted to let everyone know about  a few of the insanely fun things I've recently been up to.
My new book:
It started with the "How to Be Interesting" post on Forbes.com that went viral, attracting over 1.4 million viewers so far, with tens of thousands liking, linking, and tweeting the article. I was pondering personal assets in business, modern virtues if you will. I thought that being interesting was the greatest one. It's more vital than hustle or education, more important than good networking. It's a core attribute that draws people toward each other, and greases the wheels of love and commerce and politics. From that point, I noodled out what it meant to be interesting: and those ideas are now this book.
For more info, pop over to the book's page.
You can get it from any of these spiffy retailers:
——
Started in August of 2006, Indexed has been noted around the web—much to my continued shock. Thank you to everyone who has shared the link and joined the party.
Originally, I described this site this way: "This is a little project that allows me to make fun of some things and sense of others without resorting to doing actual math."
For more on me and what kind of work I do, there's this.
Acknowledgements:
The Webby Awards:
Guardian UK, Best of the Internet
Featured in:
Press:
Contact:
Email me if you'd like to collaborate, advertise, vent, or ask a silly question. I try to read everything, but spam does eat a lot of notes.